Thunderbolt ''Reflections on the 83rd ARCOM''

This is an original paperback magazine about the the 83rd US Army Reserve Command. Published by the 367th and 368th Public Affairs Detachments, 83rd US ARCOM. I got this copy from the Author, LTC. Richard L. Hoffman

Richard Hoffman who wear proudly the 83rd patch for 24 years in the 83rd ARCOM

.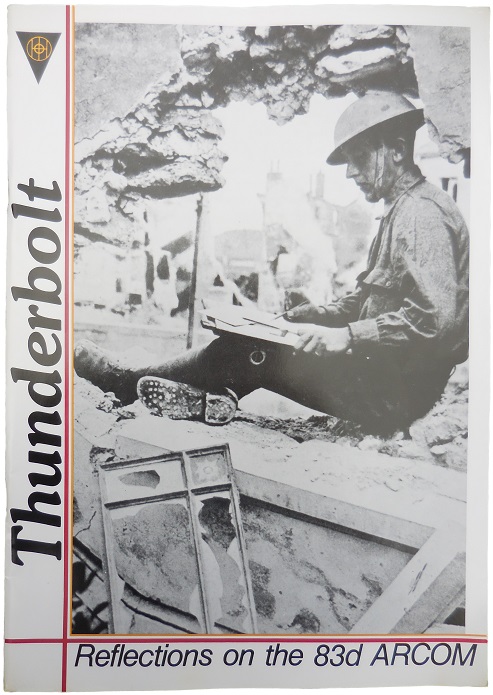 On the cover: An 83rd Infantry Division Doughboy from an Ohio Signal Unit relaxes after the Battle of Chateau-Thierry
| | |
| --- | --- |
| | |
| | From the desert during Operation Desert Shield |