Alfred A. "Al" ALVAREZ


Company ...
16th Infantry Regiment
1st Infantry Division



THANK YOU FOR YOUR SERVICE SIR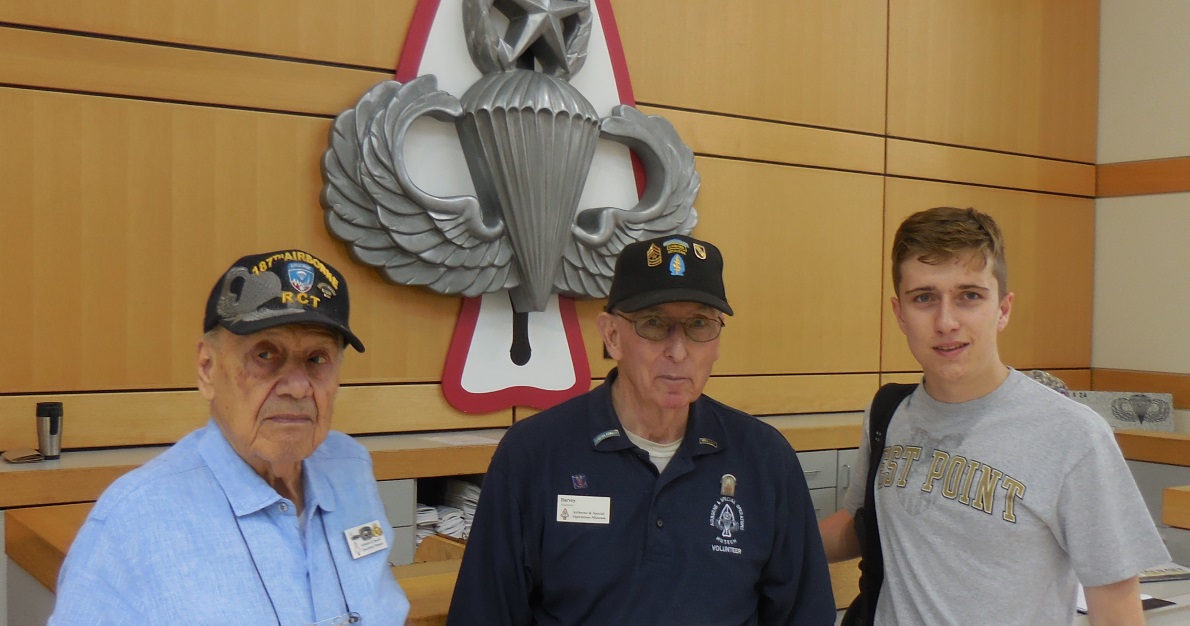 Me, Al Alvarez (left) and Mr. Harvey, two volunteers at the Airborne and Special Operations Museum in Fayetteville, North Carolina, USA, before we walk through the exhibit. It was a real honor to meet Al and have him walk me around the museum. Thank you sir for all you've done and what you continue to do.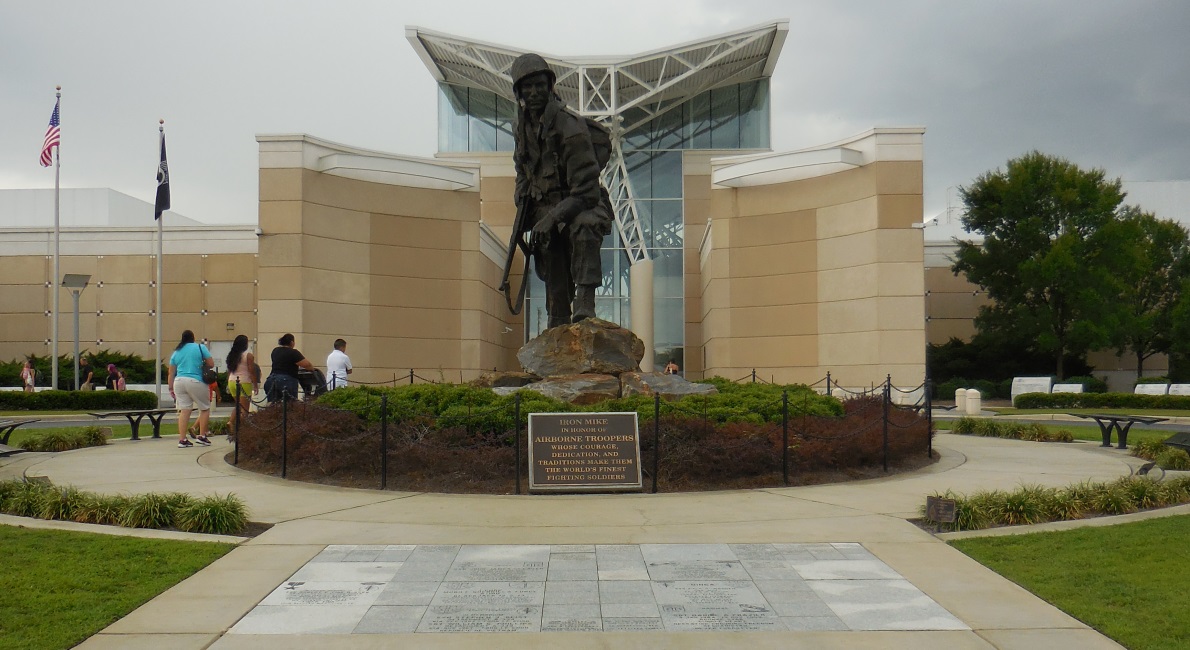 The Airborne & Special Operations Museum in Fayetteville, NC is the only facility in the world that tells the comprehensive history of the U.S. Airborne and Special Forces. North Carolina has a long association with military training facilities and features military-themed attractions throughout the state with a special emphasis on Fort Bragg, which houses the U.S. Army Airborne Forces and Special Forces, as well as U.S. Army Forces Command and U.S. Army Reserve Command. The Airborne & Special Operations Museum focuses on parachute and glider borne troops and the special operations forces and the heroic feats of this unique sector of the armed forces from its inception in 1940 to present-day operations. It features artifacts, life-size dioramas, audio and visual displays, and a 24-seat motion simulator that allows visitors to get the experience of a helicopter attack.
Look at the Iron Mike statue, the same as on La Fiere, Normandy, France.

Al Alvarez circa 1952


Al Alvarez 2014

Lieutenant Colonel (ret.) Alfred A. Alvarez was born in 1924 and grew up in Chelsea, Massachusetts. He enlisted in July 1942 and following stateside training joined the 1st Infantry Division in England. He took part in the Normandy invasion, hitting "Easy Red," Omaha Beach on D-Day. He subsequently saw action in the Champagne campaigns and at Hurtgen Forest, the Battle of the Bulge, and in Czechoslovakia. Alvarez re-enlisted in the Reserves in 1945 and during his thirty-two years of duty served combat tours in Korea and Vietnam and was deployed to Central and South America. He was inducted into the U. S. Army OCS Hall of Fame in April 2003. This interview covers his service in World War II.
Service Branch: U.S. Army
Areas/Topics/Events: World War II, D-Day, First Infantry Division in Europe, Battle of the Bulge
Dates covered: 1942-1945



Airborne and Special Operations Museum
VOLUNTEER