Ernest J. "Ernie" LAMSON


Company A
508th Parachute Infantry Regiment
82nd Airborne Division



THANK YOU FOR YOUR SERVICE SIR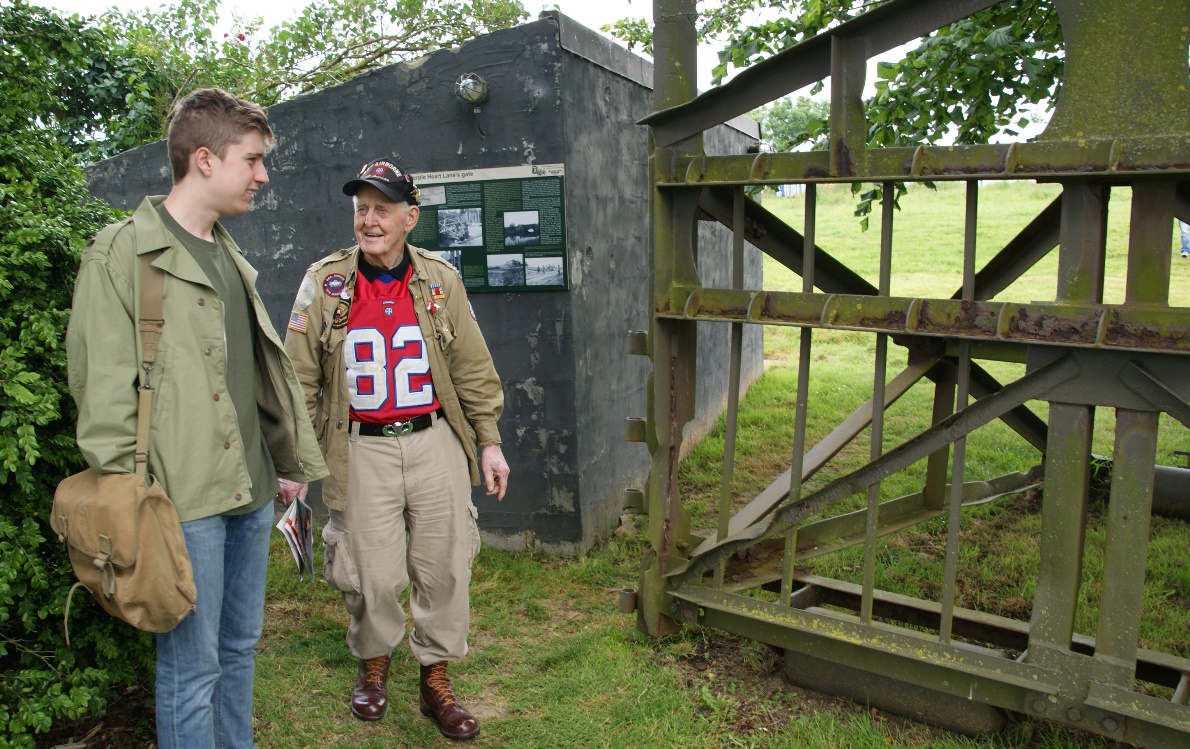 Saint-Come-du-Mont, June 3, 2014, D-Day paratrooper historical centre "Dead Man's Corner"
"The Greatest Generation Memorial Exhibit II"

Born on March 28, 1922, second World War veteran Ernie Lamson couldn't take part in the invasion because of injuries he received on a training jump at Fort Benning, North Carolina in 1942, but he never misses the chance to return to Europe to remember his 508th buddies.

Ernie told:
"I enlisted in the 508th in October 1942 but I was injured in a parachute jump and spent seven months in the hospital. When they picked me up to put me in the meat wagon [ambulance] a handle on the stretcher broke and dumped me on the ground. I punctured a lung and I was put in an oxygen tent with a full body cast – they even talked about taking my leg, but I was transferred to another hospital and the doc there wanted to put a plate in but couldn't operate because of the lung problem, so they put me in traction. It [my leg] ended up a little shorter but does not cause me too much of a problem.
"I was transferred back to Fort Benning and then in 1945 sent to Korea for a short time in military government. I was discharged in 1946.
"I hooked up with the 508 at a reunion in Omaha, Nebraska in 1984 and served as the president and treasurer for several years – I was also chairman for several reunions and made another parachute jump on my 90th birthday."