Marvin E. GILMORE Jr.


Battery A
458th Anti Aircraft Artillery Battalion




THANK YOU FOR YOUR SERVICE SIR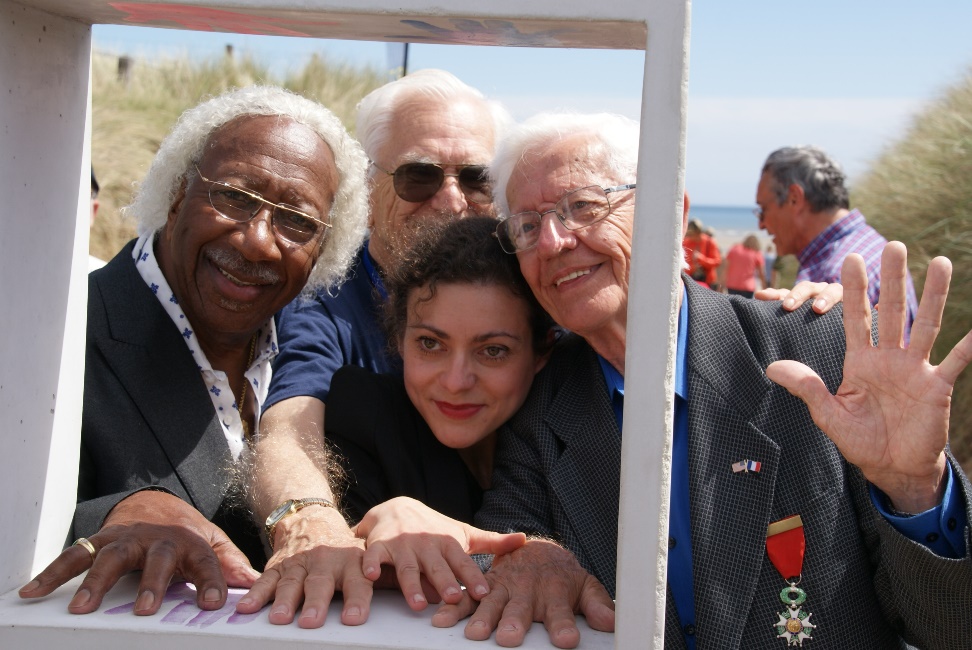 INSTANTS, a public artwork with engraved handprints from WWII veterans who landed on Utah Beach. In breach n°00 of Utah Beach the artwork symbolizing this breakthrough moment in our history. There, I met with WWII veterans
Marvin Gilmore Jr., George Zaharchuk, ........, and the artist

Milene Guermont

Utah Beach, June 7, 2014.


Marvin E. Gilmore Jr. was born on September 23, 1924. He enlisted the service on December 14, 1942, just one week after the attack on Pearl Harbor. He served in Battery A of the 458th Anti-Aircraft Artillery (Automatic Weapons) Battalion and served on D-Day's Normandy, Utah and Omaha Beaches. Although Marvin Gilmore was awarded the Good Conduct Medal, American Campaign Medal European-African-Middle Eastern Campaign Medal & Bronze Star Attachment (Quadruple), World War II Victory Medal, Honorable Service Lapel Button W. W. II, and Sharpshooter Badge & Rifle Bar, he had never actually received the medals. During a luncheon ceremony of Lafayette Day celebration the War Department of the United States of America represented by Sterling D. MacLeod, Colonel Field Artillery, Massachusetts Army National Guard, accompanied by the 54th Massachusetts Voluntary Regiment Honor Guard formally presented him with the medals he earned serving during World War II.

For the last 42 years, he has owned and managed the Western Front in Cambridge, a popular night club that features Reggae, Latin, Jazz, and Salsa music.

If somebody has some more information on Marvin E. Gilmore Jr. please don't hesitate to contact me!!