Jim Sharp
Jim Sharp was born in Morris County Kansas, grew up in White City and was drafted into the Army in 1944, said he was shipped overseas in a 40-ship convoy that docked at LeHavre, France. He was a combat infantryman in WWII, a Bronze Star recipient who fought in the Battle of the Bulge, recalls the hours spent outdoors in frigid temperatures as he and other soldiers tried to stop the advancement of German troops in France, Belgium and Luxembourg.
"I thought I was going to freeze to death," Sharp said. "You were either in a foxhole or in combat. A foxhole was a terrible cold place to be. My feet got frost-bitten, and my feet still sweat in the wintertime."

Sharp said the reality of war hit him the first night he was hunkered down in a foxhole."I was a replacement for a casualty," he said, realizing a soldier who had died once sat in the same spot.
Sharp said his division started moving toward the German border, passing through such Belgian towns as St. Vith, Honsfeld and Malmedy, where 90 American prisoners of war were murdered by the Germans.
"We went through towns that were destroyed, burned and bombed to smithereens," he said.
In early March, the Allied troops — including Sharp — had reached the bank of the Rhine River, but getting troops, tanks and supplies across the water was proving difficult. Most of the bridges spanning the river had been destroyed, except for the Ludendorff Railroad Bridge.
"There was a lot of bitter fighting there," Sharp said. "We captured (the bridge) before the Germans could blow it up."
A number of soldiers Sharp knew died in the war. The Kansas native received an injury to his left leg in Uslar, Germany, but the injury wasn't severe enough to keep him out of battle.

After the war ended, Sharp was selected to serve as a guard at the Nuremberg war crime trials in 1945 and 1946. In 1950, he graduated from Kansas State University with a degree in business/accounting. He retired from Farm Bureau as manager of information systems and is now a part-time farmer/cattleman.Jim married to the former Marily Mitchell of White City, they have three children, seven grand children and two great grand children.


Sharp said it's important for Battle of the Bulge veterans to share their experiences to encourage interest in American history and to keep the memory of the troops' sacrifices alive. "The World War II vets are dying by a thousand every day." Sharp said.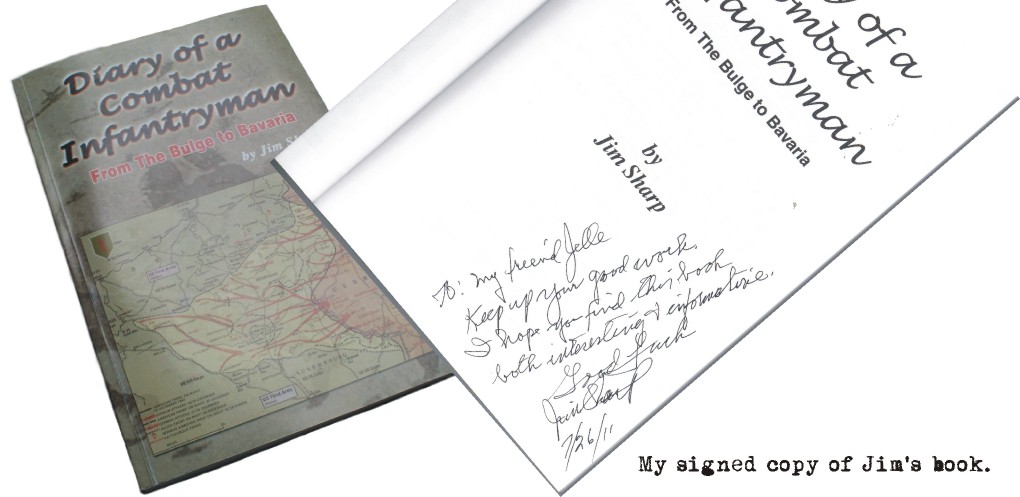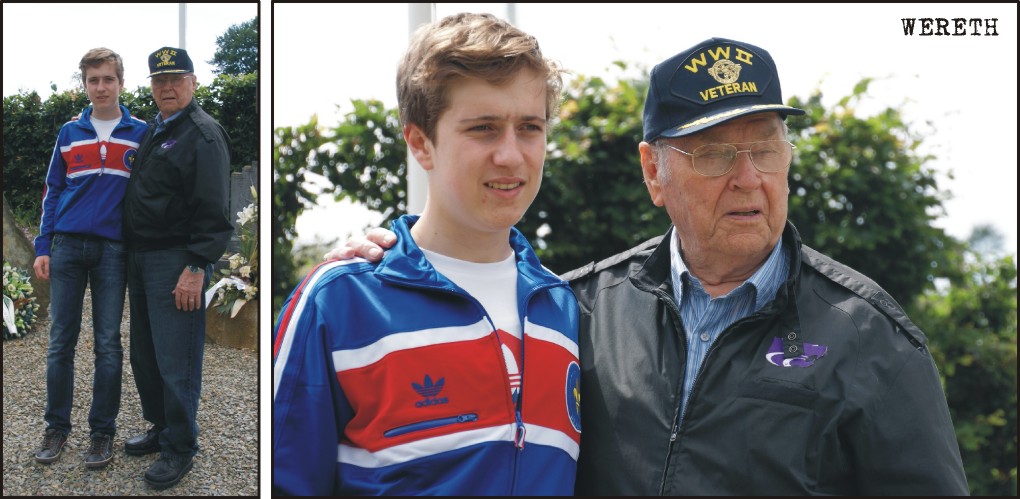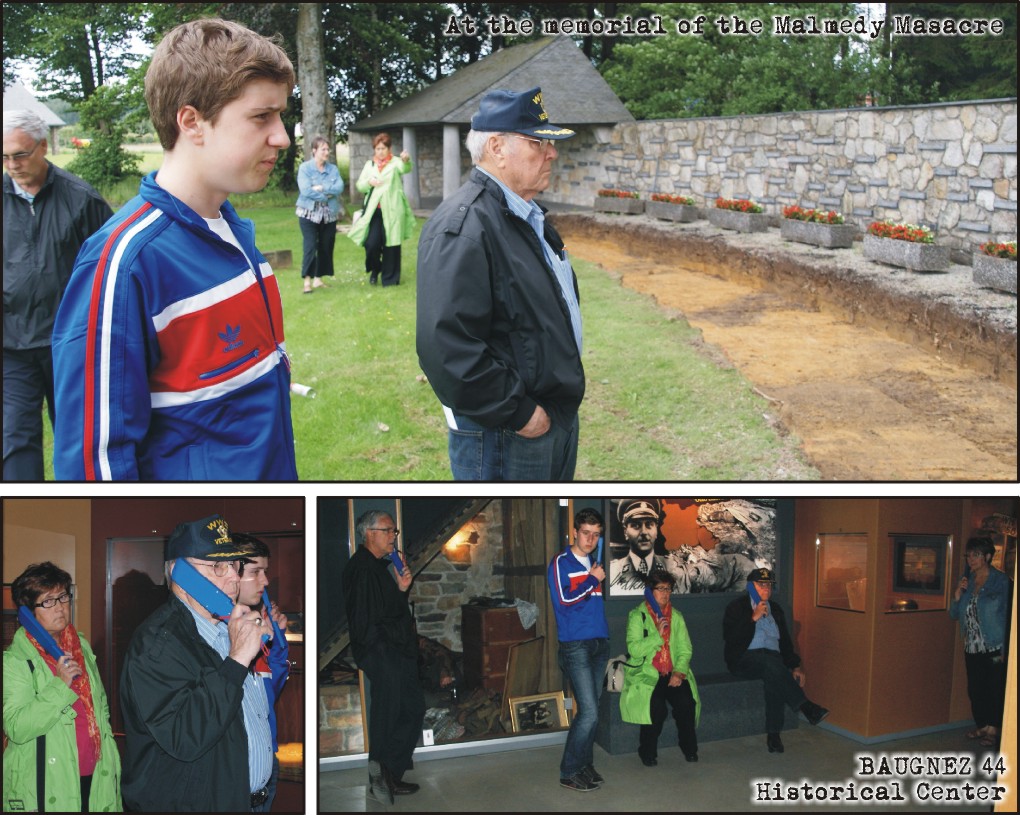 It was an honor to spent a whole day with Jim, his daughter Janet and her husband Bob on June 22, 2012. We visited Jim's battlefields in Honsfeld, the monument of the Wereth Massacre , the memorial of the Malmedy Massacre and the Baugnez 44 museum located right next to the field of the Malmedy Massacre.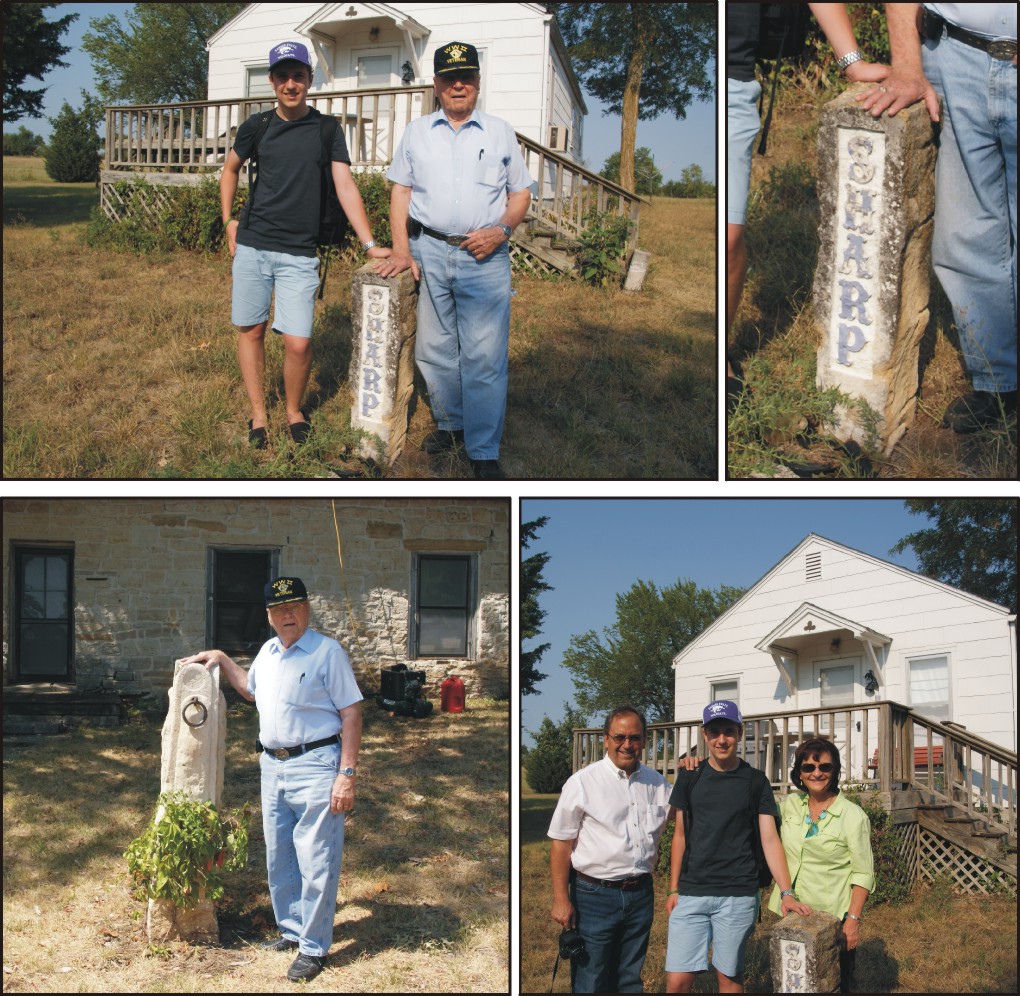 On my US trip in August 2012, I visted Jim at his home in Kansas. It was a great experience. In the pictures you can see me and Jim, me and Jim's son Doug and his wife Pauline in front of Jim's farm.