Julian A. Siebert

Julian A. Siebert as a POW

Julian A. Siebert from Westmoreland, Pottawatomie County, Kansas, was born in 1923.
He was inducted into the service as a Draftee (#37742371) on May 4, 1944, at Fort Leavenworth, Kansas. Twenty-one year old Julian boarded a troop transport ship at Camp Shanks, New York, on October 22, 1944. Julian was assigned to Company F, 328th Infantry Regiment of the 26th Infantry Division, part of General Patton's 3rd Army. By mid-December 1944, his company was relieved for a rest in Metz (France) but was drawn into The Battle of the Bulge.
Julian was captured by the Germans on Christmas morning, December 25, 1944, in the vicinity of Schuman's Crossroads, near the village of Nothum (Luxembourg) and taken to Stalag XIIA (Stalag XIIA was one of Germany's largest prisoner of war camps located in Limburg, Germany). After a period of time, he and other prisoners were taken to a work camp where they cut firewood for the German Troops.
On May 2, 1945, his German captors marched the prisoners west to avoid being captured by the Russians. When they hit American lines, the Germans turned their weapons over to the prisoners and told them that they were now their prisoners. This was the end of the War for Julian.
Julian grew up on a family farm in Kansas and returned there after the War, farming the same land his grandfather farmed.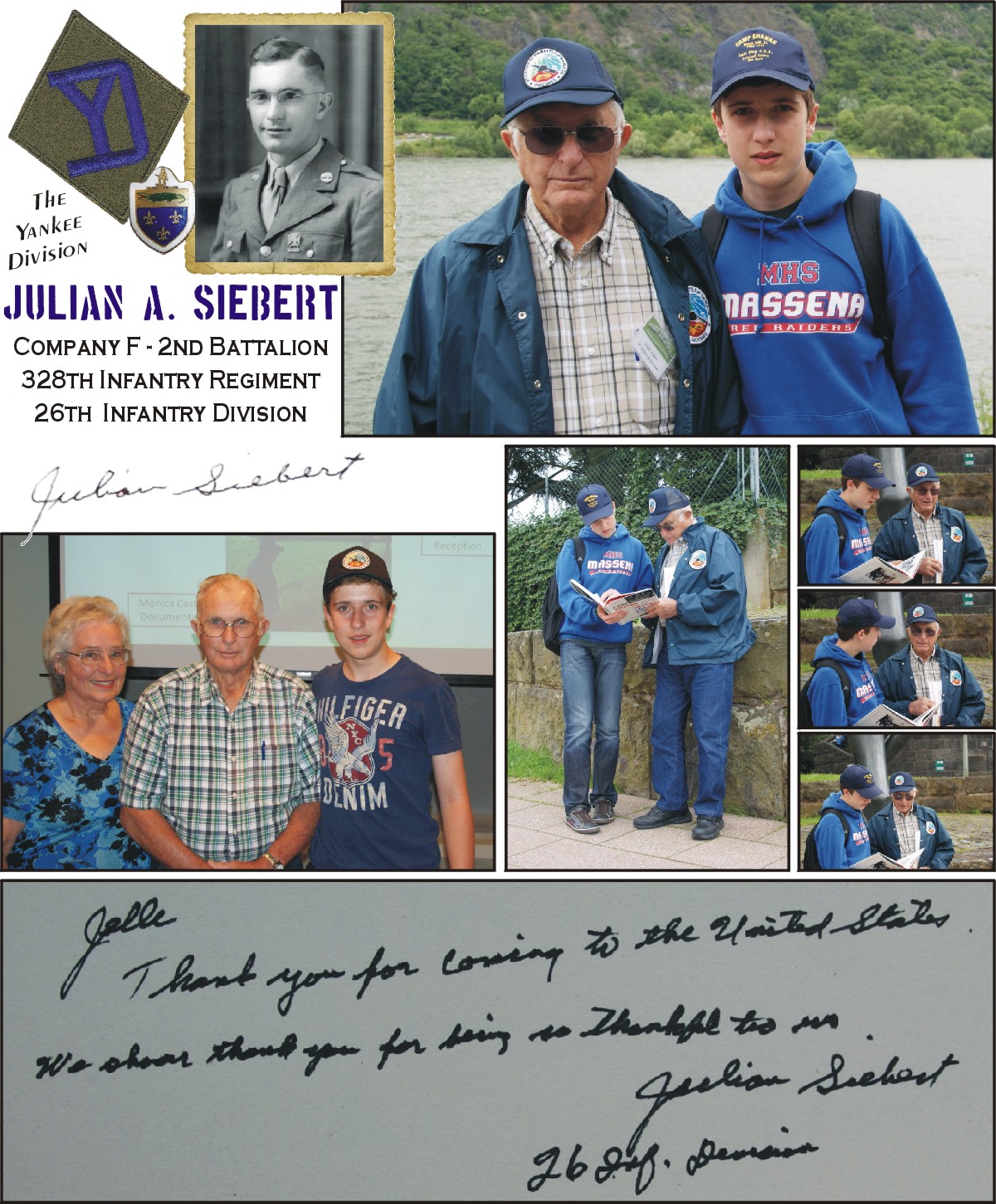 I have met Julian for the first time in June 2012 when he was with my- and his friend Carl Shell for a visit to Europe. I met him and Carl at the Ludendorff Bridge in Remagen (Germany). I talked wih him about Camp Shanks, from where he left the US, and showed him my book of the Camp. I met Julian and his wife again on my trip to the USA in August 2012.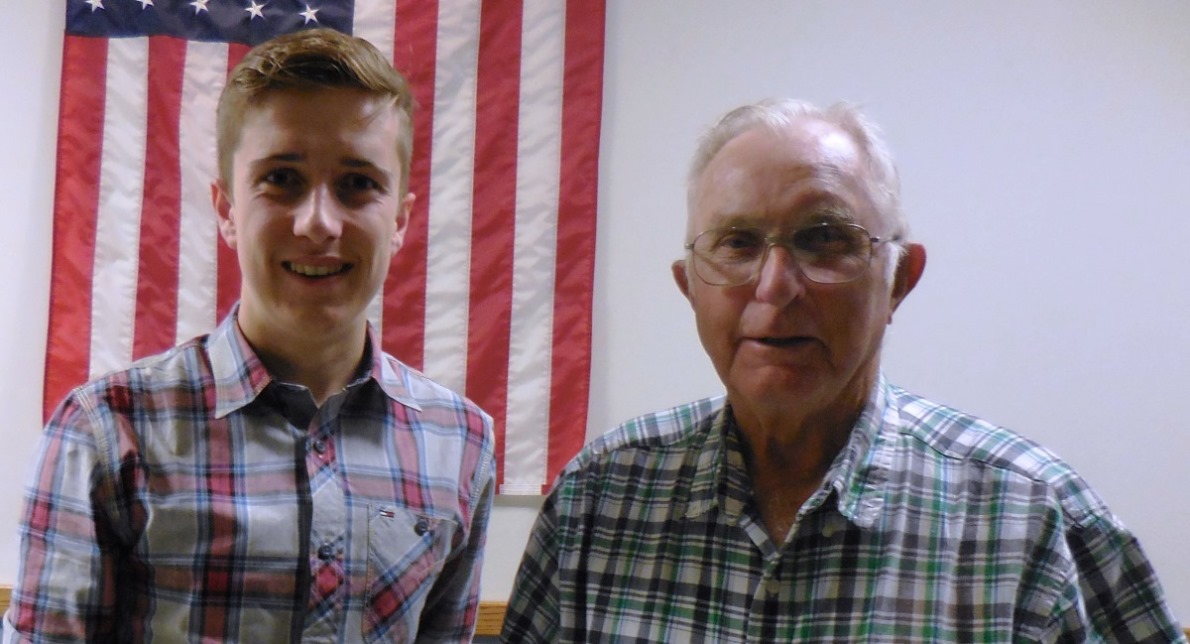 I met Julian again on my trip to the US in August 2014