Joseph S. "Joe" Zenz (#33941638)






Picture taken 19..




Place of Birth
Date of Birth
Rank
Platoon
Company
Battalion
Regiment
Division
Decorations
Bethlehem, Pennsylvania
June 9, 1926

...
I
3rd
329th
83rd Infantry


Joseph S. "Joe" Zenz from Bethlehem, a city in Northampton County in the region of eastern Pennsylvania, was born on June 9,1926, as the son of the late Frank and Joan (Oswald) Zenz.


Joseph S. Zenz was drafted on August 24, 1944 (#33941638) at Wilkes Barre, Pennsylvania.

Joseph S. Zenz, 75 at that time, died on July 30, 2001, in his home. He was the husband of June J. (Roth) Zenz, to whom he was married for 53 years. Joseph Zenz is buried at the Holy Ghost Cemetery, Bethlehem, Pennsylvania.
Thanks to his wife June Zenz for sharing the photos about her husband.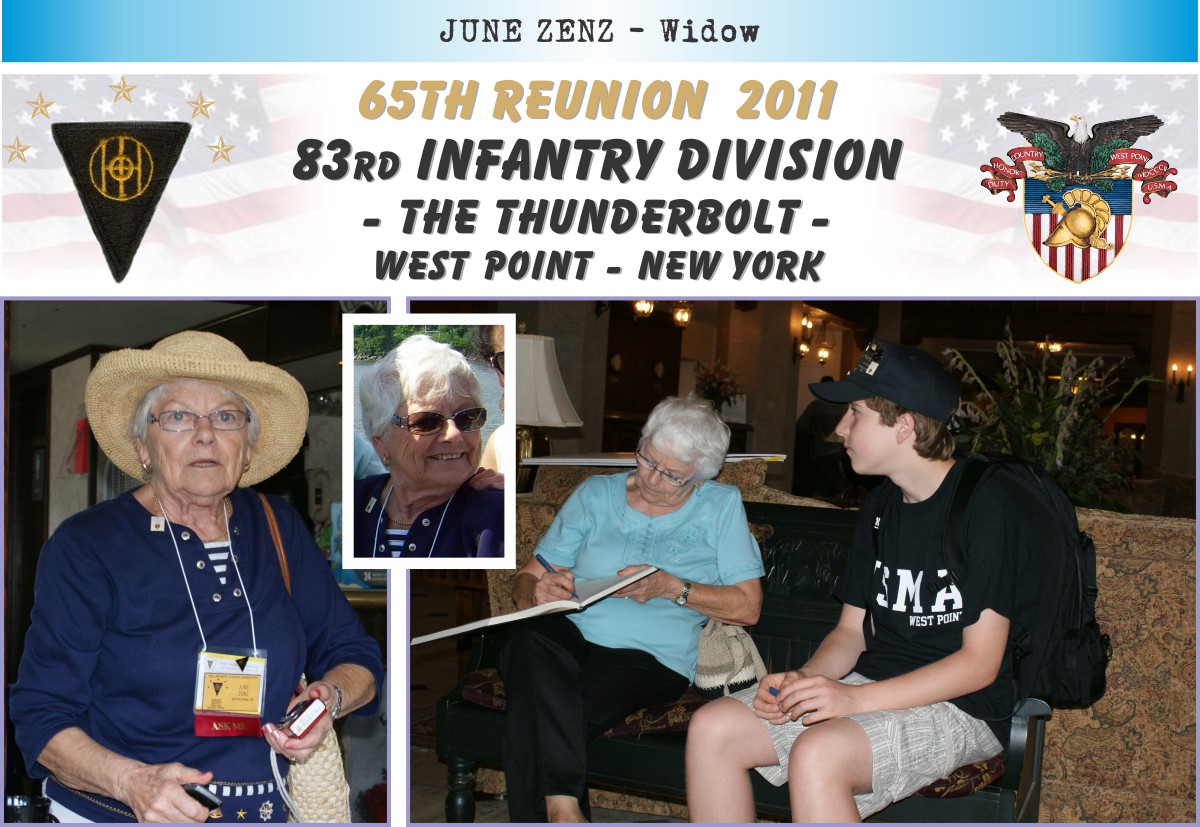 I met June during the breakfast on the Hudson River Cruise. June and me at the lobby of the Tayer Hotel, signing in my Scrapbook.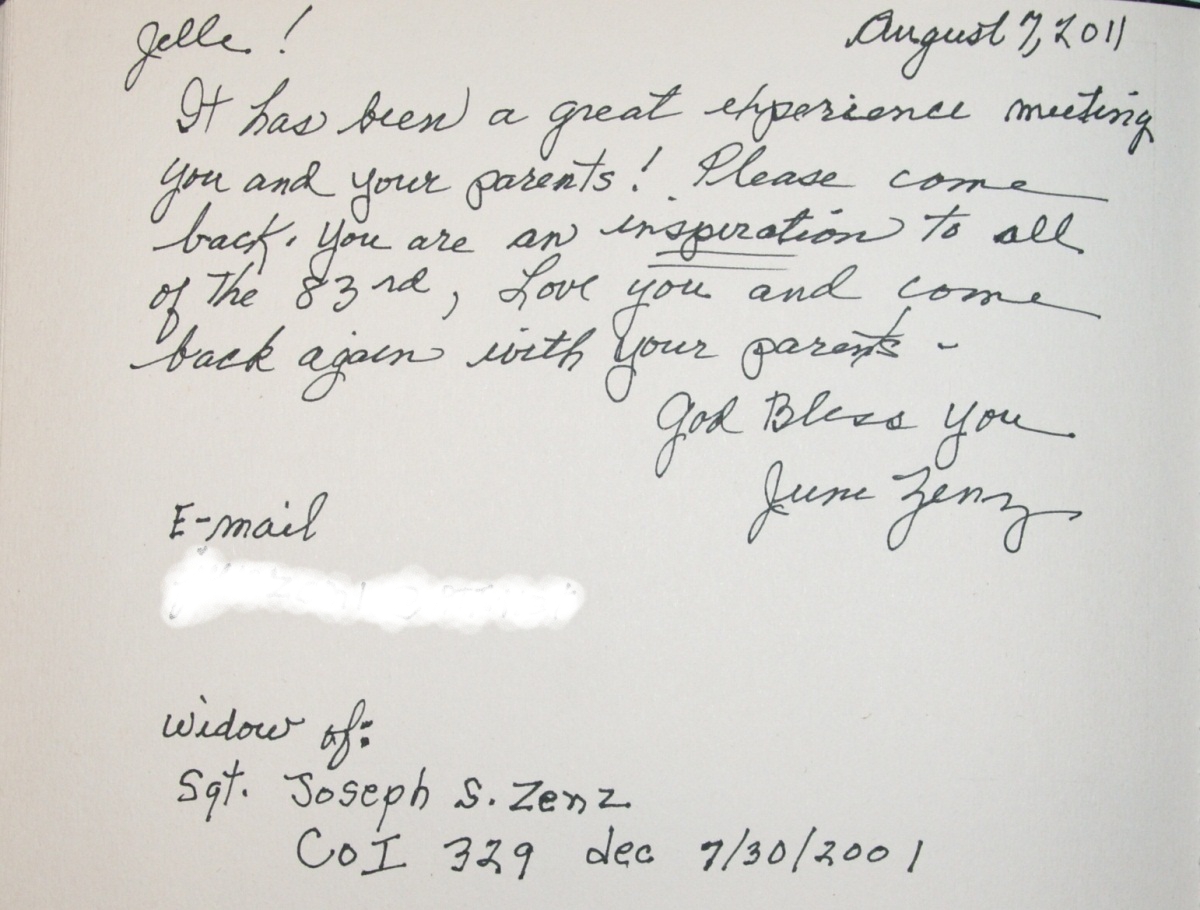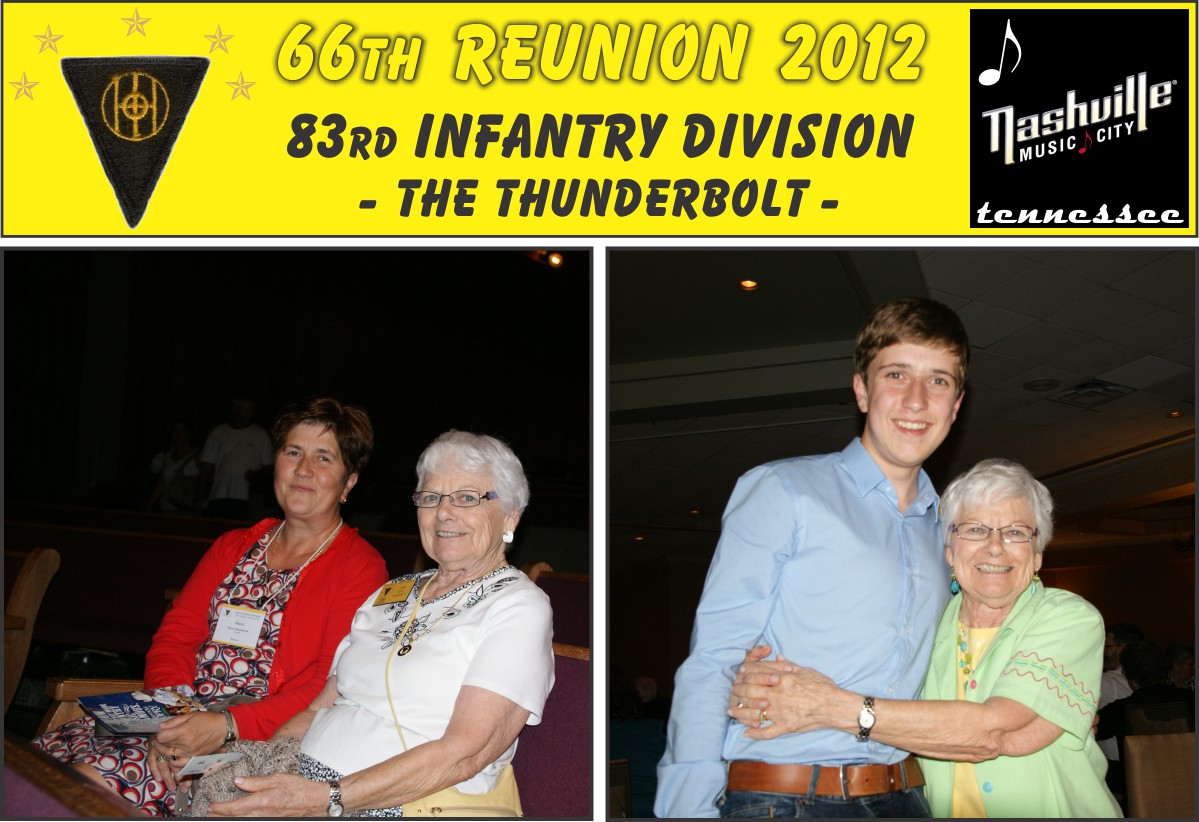 My mom and June at the Grand Ole Opry, Nashville, Tennessee. Me and June at the farwell diner during the 66th Annual Reunion of the 83rd.