William S. ''Bill'' Spriggs
Bill, 18 years at that time, landed on Omaha Beach D+24, June 30, 1944.
As a member of Company C, of the 329th Infantry Regiment, of the 83rd Infantry Division, he participated in many battles in the European Theater of Operations. He came into action on July 7, 1944. From the hedgerow fights and the liberation of Sainteny he fought his way through France, Luxembourg, Belgium, seeing more than his share of combat, during the Battle of the Bulge.

On June 4, 2010, we were blessed to meet a great man at the ceremony in Sainteny, Normandy, France.
William S. "Bill" Spriggs, a WW2 veteran, and his family were there as a part of their first European trip.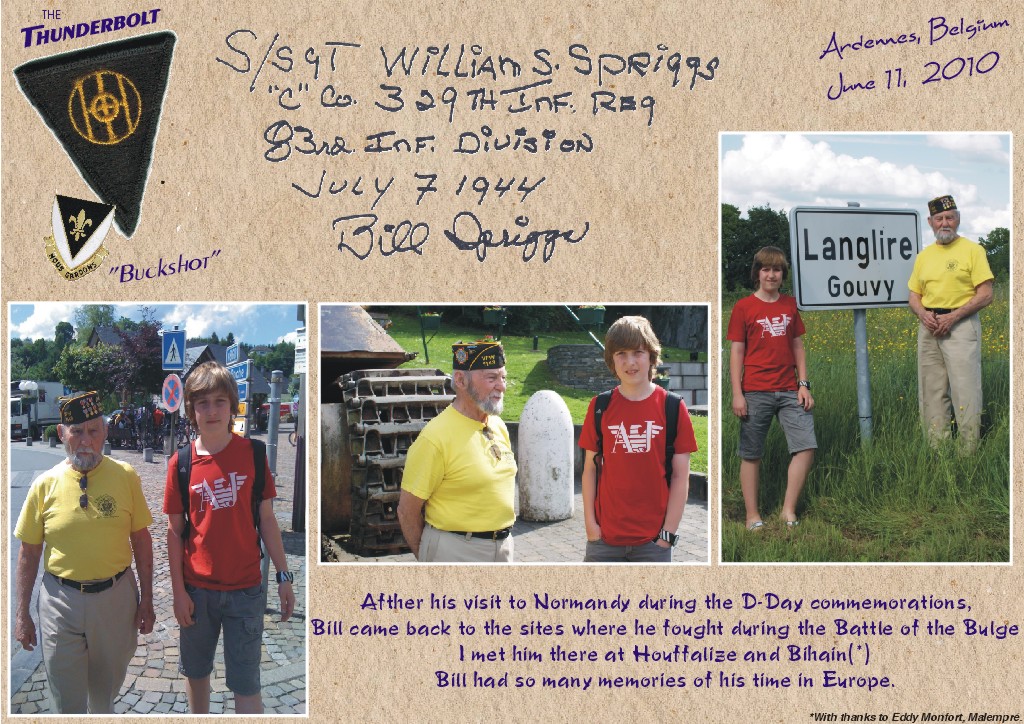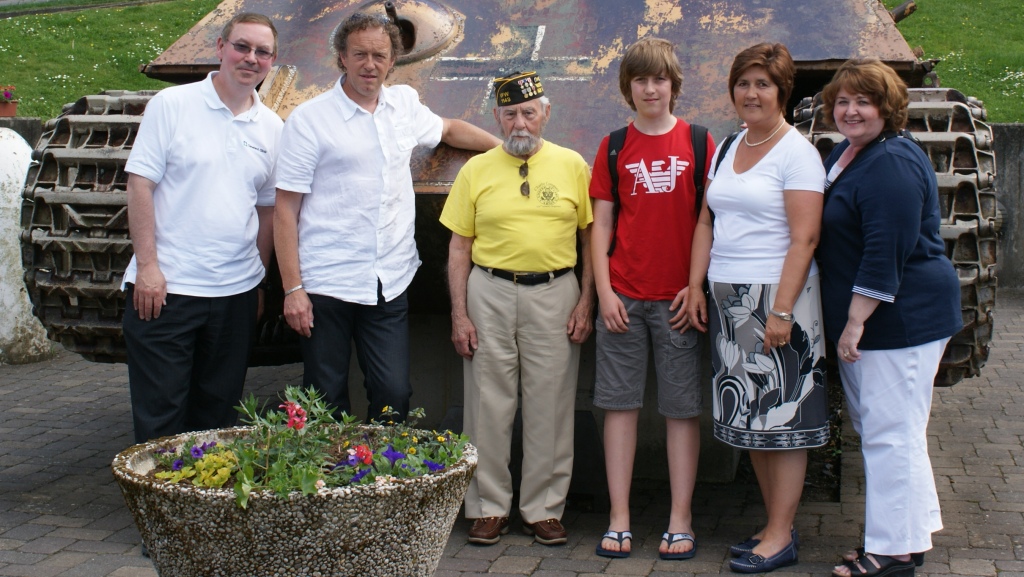 His daughter Paula (right) and her husband Rande (left) accompanied Bill (center) on his first visit back to his former battlefields in Europe. We were honored to improve acquaintance with this brave man and his great family. They later went to Belgium, where Bill was taken to the sites where he fought during the Battle of the Bulge. We met him at Houffalize and Bihain, June 11, 2010.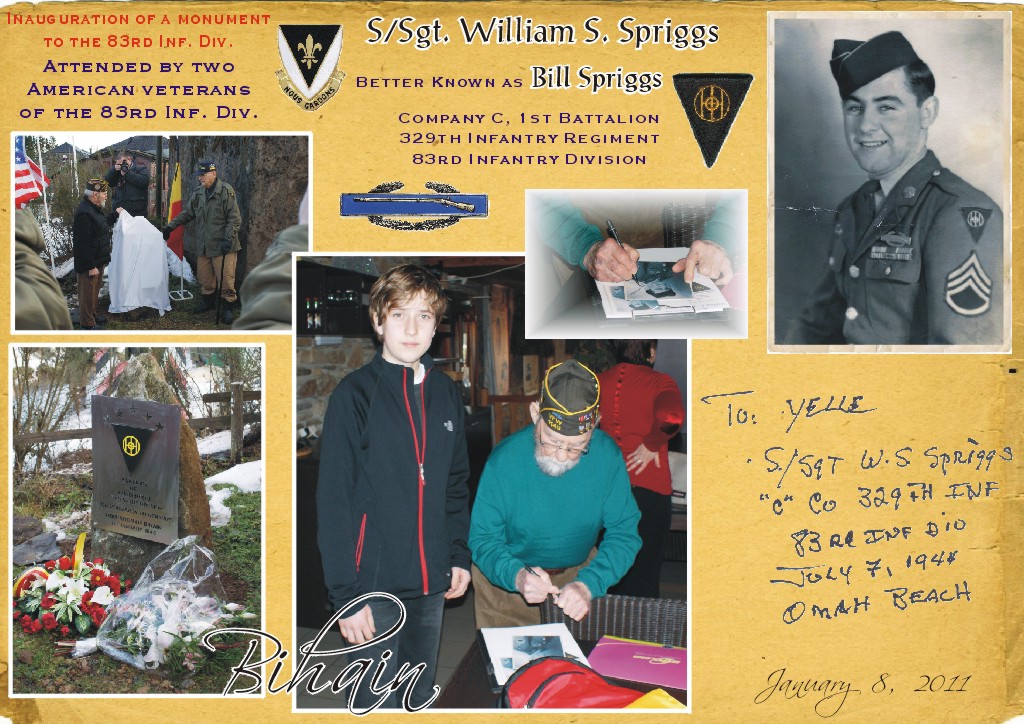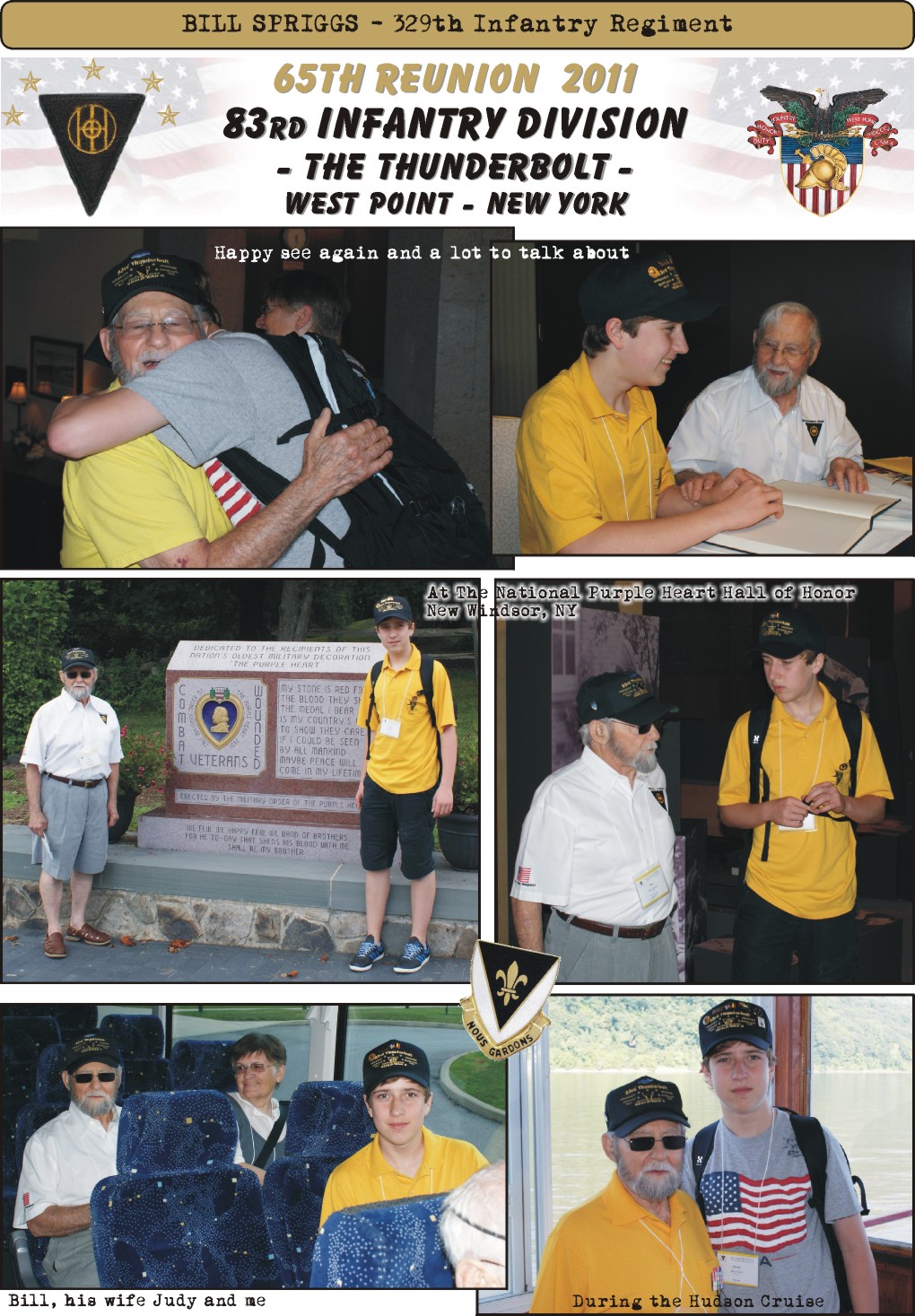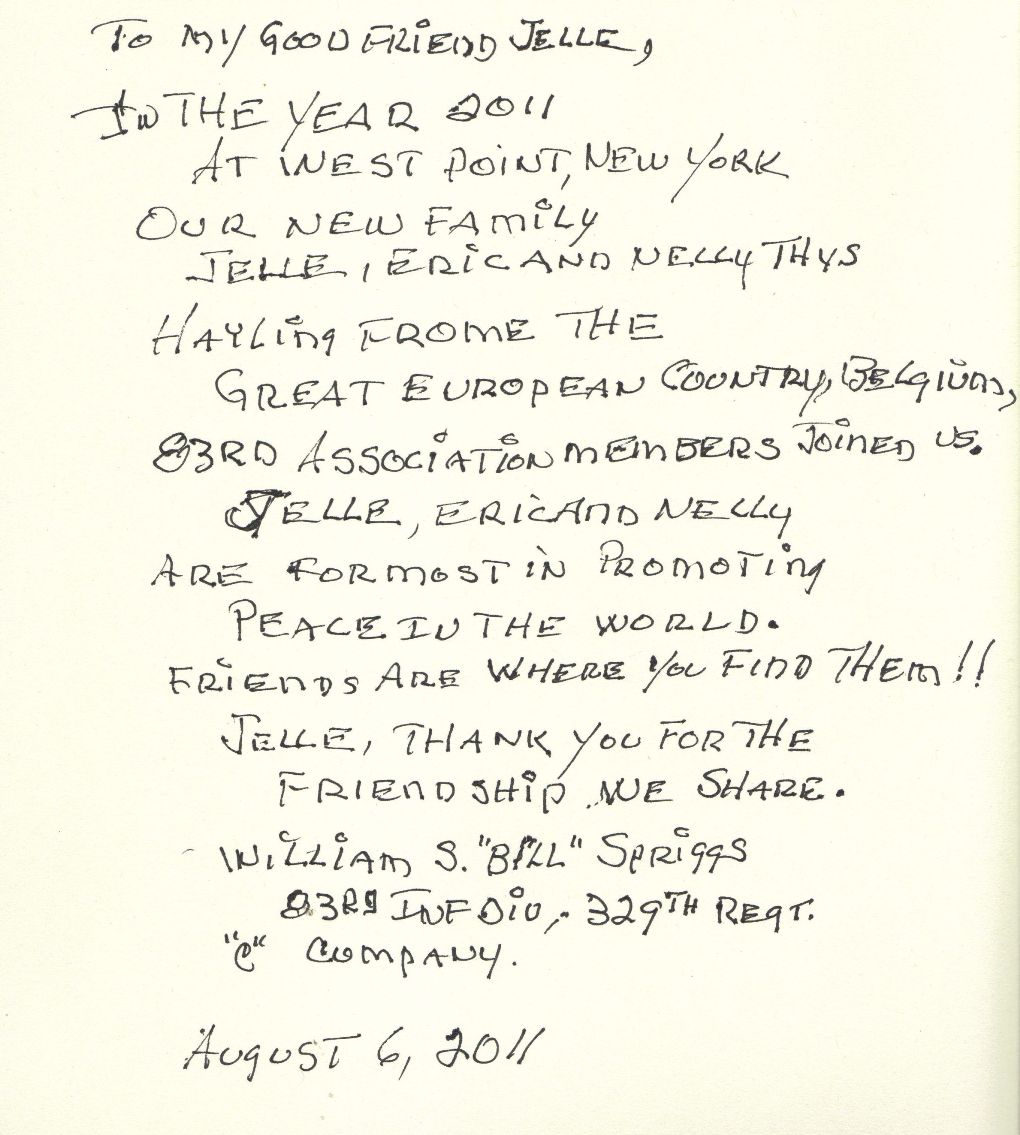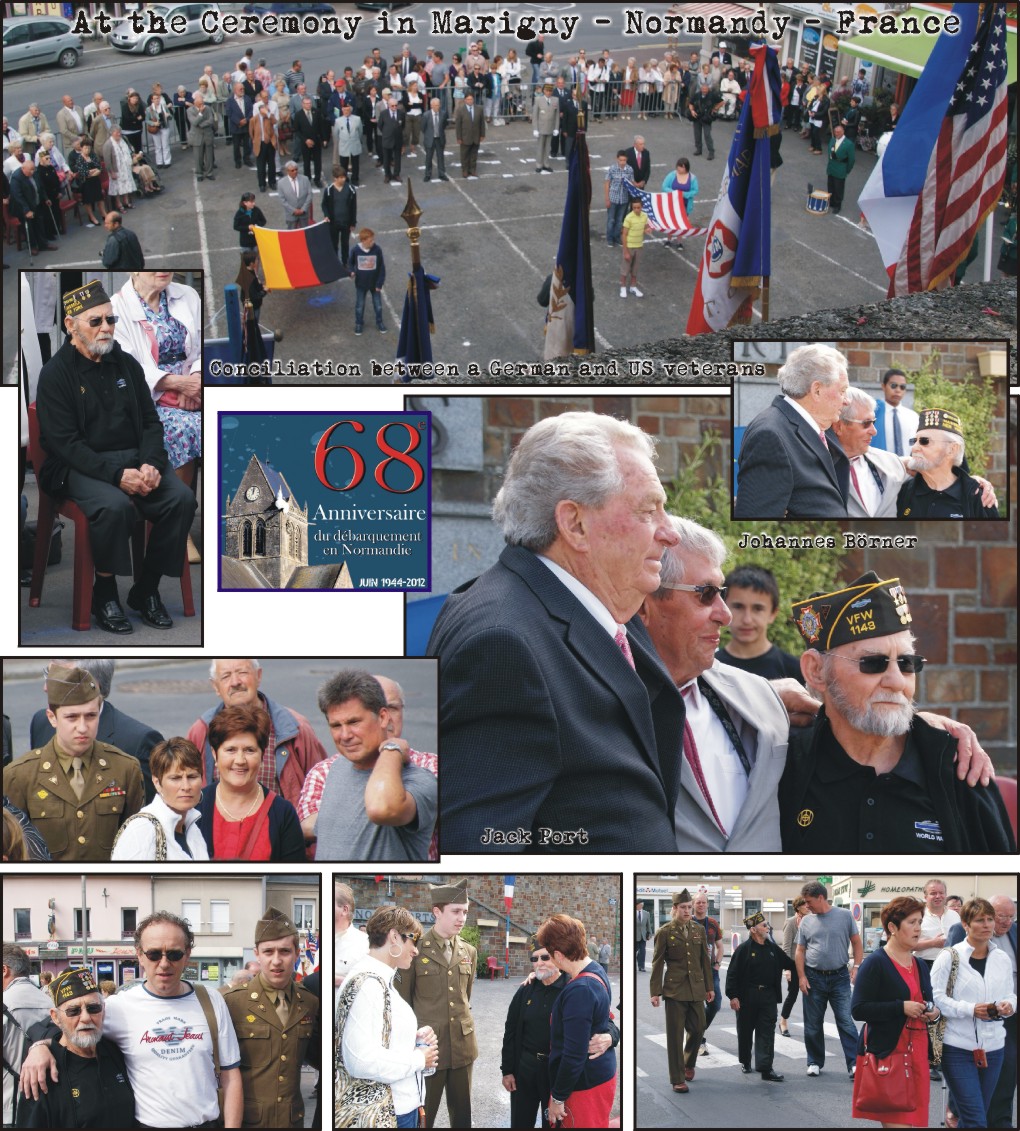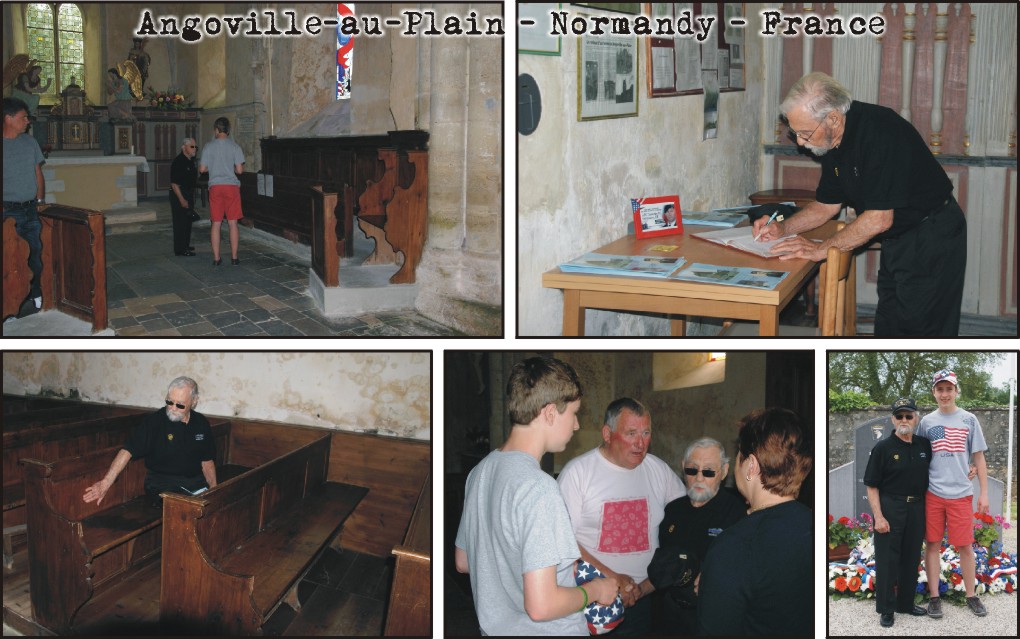 After the Marigny ceremony we visited the church of Angoville-au-Plain. In this church two medics of the 501st PIR took care of the wounded from both sides and civilians.
You can see Bill on one of the old wooden benches pointing out a bloodmark of one of the 80 wounded.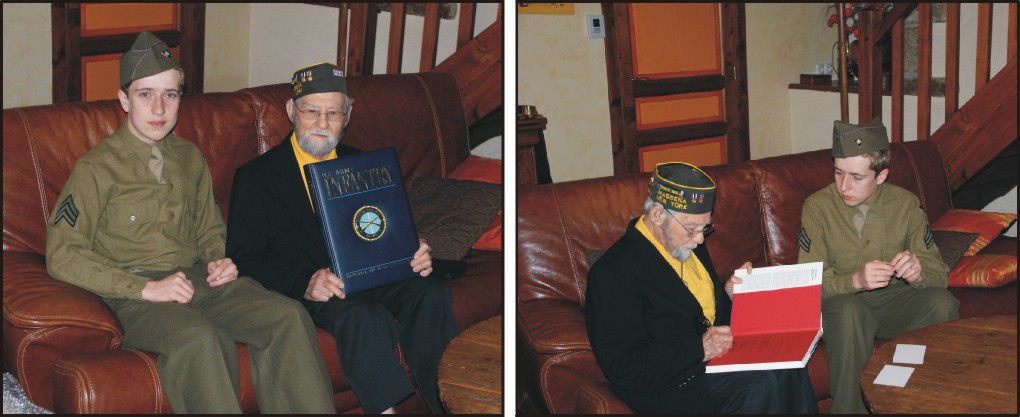 Bill is very happy with my 'little' present, a complete history of the United States Army Infantry from its birth until 2007 when the book was published. On the other picture you can see Bill signing my Camp Shanks book. Bill spend some time at Camp Shanks before going overseas.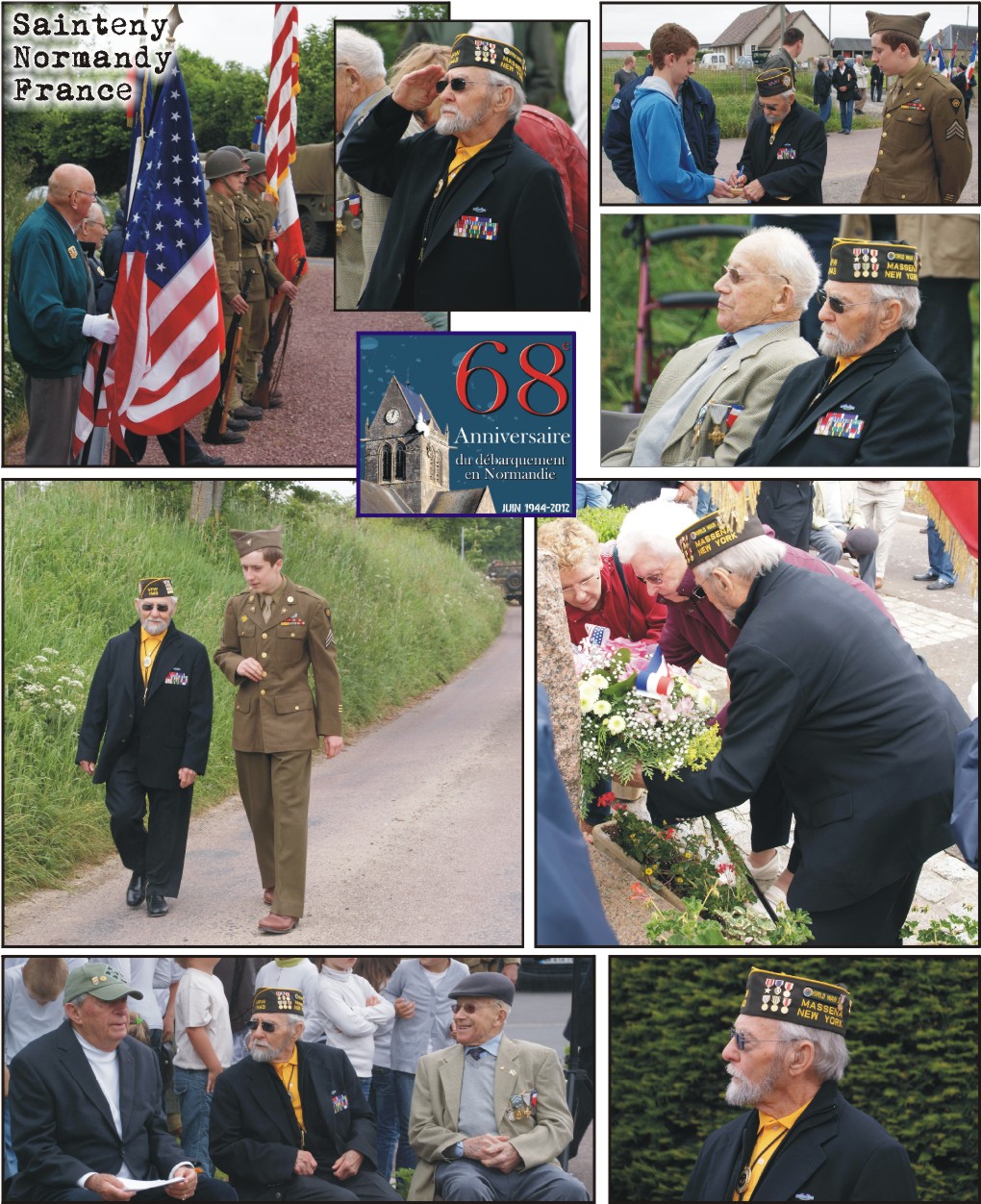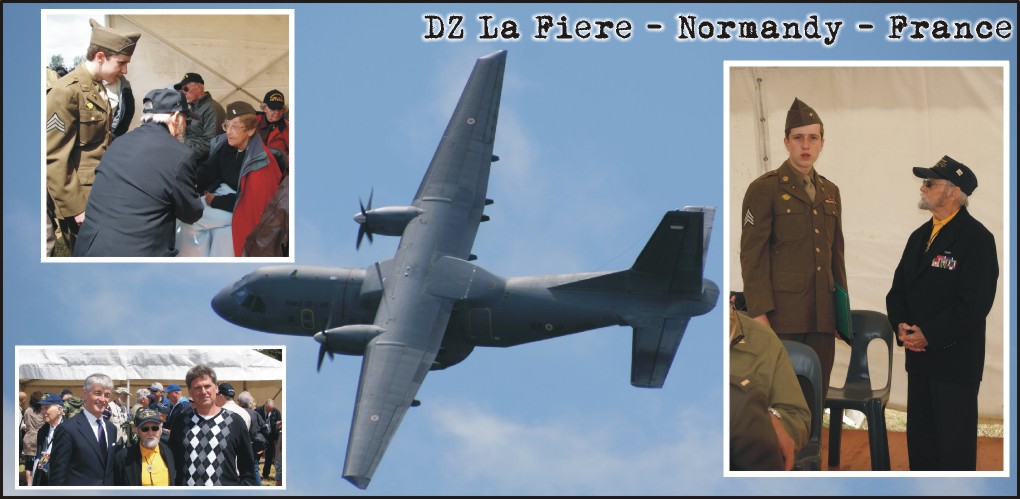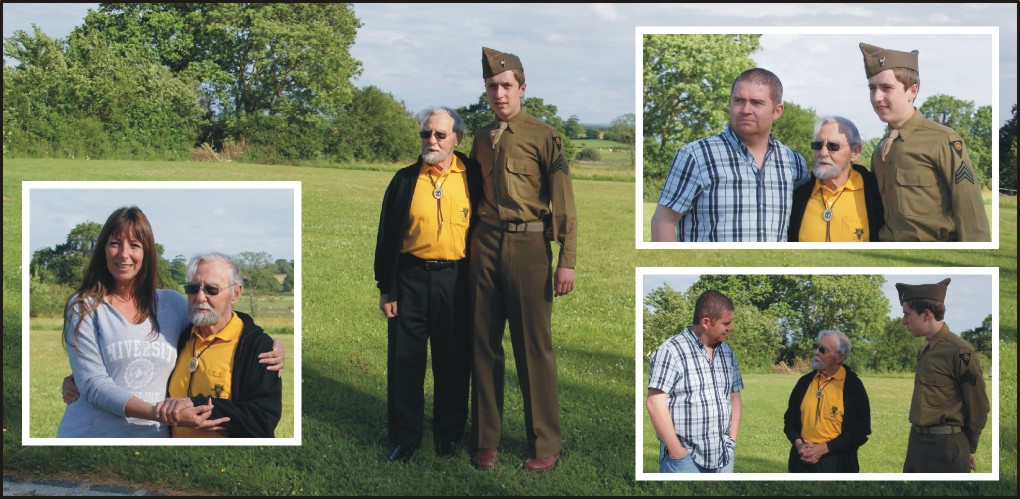 After the parachute drop at La Fière we spend several hours at the house of Glyn Nightingale, a british guy who owns a house right on top of the 83rd battlefields at Auxais. We had wonderful time and are very thankful that Glyn invited us.